"I realise that facing a diagnosis of stage 4 bowel cancer can be daunting, here are some things I've learned along the way which I hope will be of help for anyone in that position."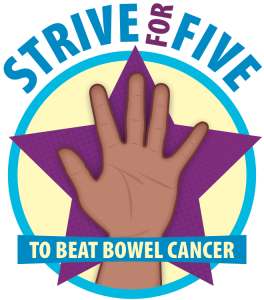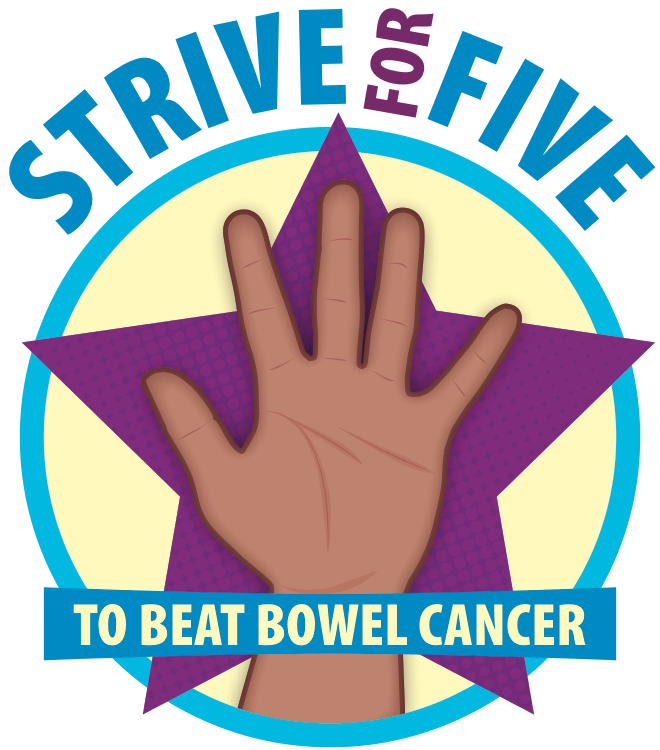 Try and get the balance right. Don't kid yourself about this disease, you are ill, but don't let it grind you down, you can aim to live a very full, active and fun life.
Talk it through with friends and family. Invite and welcome help and support. You really can't do it alone and they will need to do things to help you – own it. You may need to tell people how to speak to you as some get very confused around cancer and just want to protect you. Talking to others about cancer can help you come to terms with it.
Try not to let cancer define your life
I view it as an obstacle I'm overcoming. Don't get too hung up on why you have cancer or what caused it, in many cases that'll never be known for sure and there's little to be gained from it. Try to use that energy on positive things that you can influence like being able to go on holiday.
Trust your medical team, they're there for you
Your team are dedicated professionals with your best interests at heart. When you're in hospital try to follow their advice as closely as you can, they know what they're doing.
That said, don't be afraid to challenge them and ask questions if you don't understand what they're doing or don't agree with them. And if needed please don't be afraid to ask for a referral elsewhere.
Granted your treatment (probably chemo and/or radiotherapy) may make you feel ill, but it's doing great things to help you. So, try to welcome your treatment as a friend and ally in your quest to get on top of cancer.
Take your meds as prescribed as much as you can, they really do know best. And if you're having any side effects then tell your team so they can do something to help.
Focus on things you can influence
Break it all down into bit-sized chunks, especially in the early days. For me there were so many factors that could change early on that it was impossible to get my head around 5 years, or even just the first year. I found it easy to break it down into things I could influence, like getting ready for my op, recovering from the op steadily, building my strength up for chemo etc. That way I could stay sane.
I've been positive all the way through this and I do believe it's made a massive difference. Use your diagnosis as a positive – as a reason to really live your life.
Steve's tips for getting the most out of your chemotherapy
I wrote this list for Beating Bowel Cancer with the help of other forum moderators and it was incorporated into one of their booklets.
It can be easy to focus on the negative aspects of chemotherapy, particularly the side effects, but remember it's there to help you! It could make you feel worse initially but this is a short term thing with the potential to get you back to health. Try and picture YOUR chemo as YOUR friend, coming in to beat the cancer up for you.
Chemo affects everyone in different ways. This includes the side effects you may experience, as well as when they may occur. If you keep a diary your team will be able to assess how well you're tolerating the drugs and you will get to know when your good and bad days are likely to be.
If you're thinking about starting a special diet or taking supplements while on chemo, it's important to discuss this with your nurse or doctor first in case there are any potential interactions.
Don't worry about your dose
Your doctor will often start at a high dose with a view to reducing it to a level that you can tolerate. So a dose reduction doesn't mean things are failing, quite the opposite, it means you're getting the treatment tailored for you so you can get the most out of it.
Be gentle with yourself but don't wrap yourself up and hide away
This is your balancing act! Your body is going through a lot during chemo and you're likely to be quite tired on occasions. Listen to your body and take it easy when you need to, but do try and get out at least for a walk each day for some fresh air and a bit of exercise.
You may be given lots of other medicines to help support you, for example to help stop you feeling sick, or anti-diarrhoea tablets. They really can make all the difference, but if they aren't working for you then tell your chemo nurse as there may be other medicines and advice they can give you.
If you are worried or feeling really ill then call your chemo unit; they will want to  hear from you and will be able to  give you good advice.
So long as your doctor is OK with it and you are feeling fine then there is no reason  you shouldn't travel during chemo. It's worth organising travel insurance and getting a letter from your doctor  stating that you are cleared to travel  and listing any medications. Pack your medicines in your hand baggage just in case your checked bags get lost!